The heat and sun can really do a number on your skin! If your feeling like you need to replenish the moisture and hydration levels of your skin, lets us show you how we can help.

Hyaluronic Acid Dermal Fillers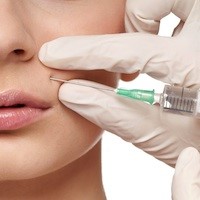 Naturally occurring in the body, hyaluronic acid adds volume, smooths texture and creates a more youthful and hydrated look to the skin. Water in our bodies is attracted to the area where the filler is injected. Hyaluronic Acid (HA) has the ability to not only attract but bind and retain water. A single molecule of HA links 500 molecules of water! HA is injected for deep hydration and plumping to help soften smile lines, thinning lips, sagging or sunken cheek and temple areas. HA is a very versatile product that helps with volume loss in just about any area of the face.
HydraFacial MD
The key tactical application here is a physical and chemical exfoliation. A HydraFacial also provides a plumping effect which contributes to a younger image.
Hydrating Facial
A simple facial that is so welcome especially when your skin is suffering from the elements. Re-balance and restore your skin with the right level of moisture.

Find out next week on the blog which facial is right for you!
Skincare Products
We offer several medical grade skin care products to help with the drying effects of summer. Topical hyaluronic acids help your skin hold in the moisture, products containing peptides, sodium hyaluronate and advanced extracts will keep your skin supple and moist.
We recommend iS Clinical Reparative Moisture Emulsion and the Revisions Hydrating Serum. Don't forget about that delicate eye area and try our iS Clinical Youth Eye Complex to both hydrate and brighten.
Where Do I Start?
We want to meet you! Request your complimentary consultation on our website. We'll set you up for your skin analysis and create a customized treatment plan with one of our experts. You'll hear from us shortly!